You've already made a great decision in choosing the Georgia International Convention Center (The GICC) for your event. Now, let's select your group's accommodations. There's no more accessible option than to house attendees right on our campus. Aside from being extremely convenient by eliminating the need for a rental car or alternative means of transportation, each property on our campus offers a different benefit for your group – which can make it hard to choose!
Luckily for you, we're here to help you decide which hotel is best suited for your time at the GICC!
The Atlanta Airport Marriott Gateway is the most accessible hotel from Hartsfield–Jackson Atlanta International Airport. A free ATL SkyTrain ride from baggage claim will have you at the doors of this property in less than 5 minutes. After a long day of meetings at the GICC, you can choose to unwind in the salt water pool underneath the solarium or take advantage of the fitness center. For those with extra business to handle outside of the GICC, the Atlanta Airport Marriott Gateway has 21 breakout rooms and 12 event rooms at your convenience.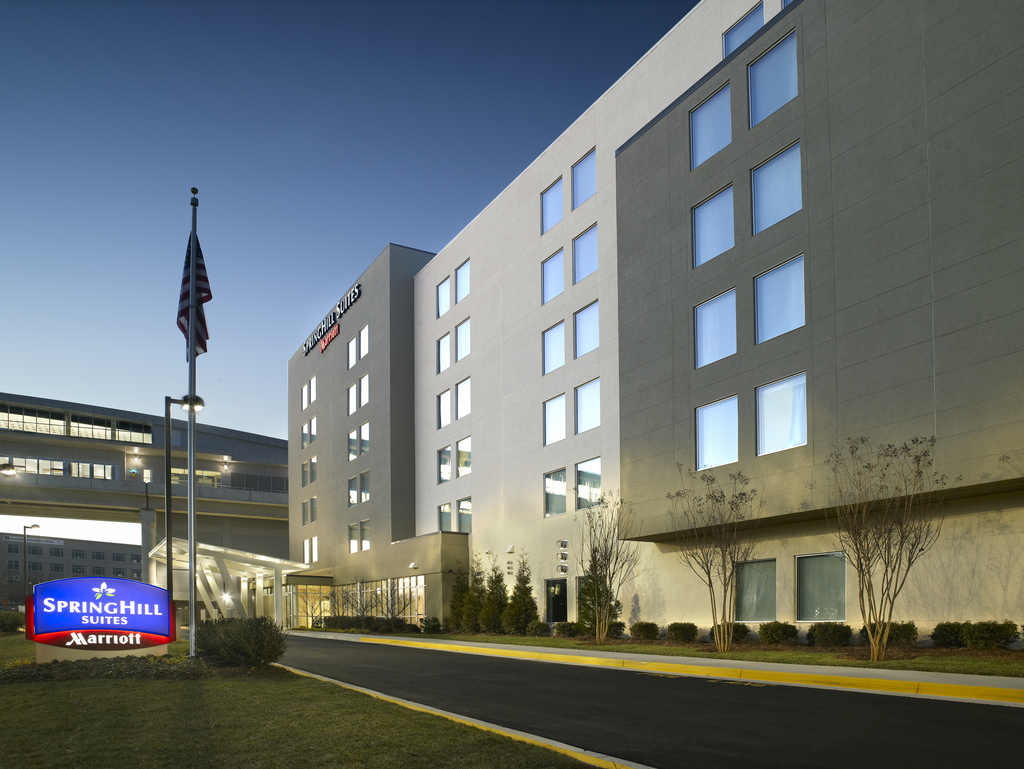 Located directly across the GICC, the SpringHill Suites Atlanta Airport Gateway offers a complimentary breakfast and hot breakfast buffet. The suite-style rooms with separate living and sleeping areas are perfect for lounging before and after events. If you're in need of some relaxation, there's an indoor pool sparing you from the elements and providing a nice place of solace. Not planning to leave the hotel and explore? You'll enjoy the complimentary Wi-Fi and premium cable channels from the comfort of your bed.
The 204 room Renaissance Atlanta Airport Gateway Hotel is a short ATL SkyTrain ride away from Hartsfield-Jackson International Airport. The Renaissance can be a treat for both meeting planners and guests with its 6,000 square feet of meeting and event space and the highly fashionable Hickory and Hazel Southern Table and Bar. The 3,400 square foot Tango Ballroom is the perfect place to hold an upscale event such as a gala or wedding. In addition to being ultra posh and stylish, the Renaissance Atlanta Airport Gateway also offers a 24/7 gym for those that can't let a day go by without breaking a sweat.
For more tips on making the most out of your time at the GICC, follow us on Twitter at @TheGICC!